WE LIKE IT NATURAL.
YOU TOO?
Nature hotel in St. Johann in the Ahrntal valley: Where holidays are still very personal.
Here at last. Arrived in the South Tyrolean Ahrntal valley. Not with hosts, but with friends. Not in just any hotel in St. Johann in Ahrntal, but in the new MOLIN. The nature hotel that combines love for nature and hospitality. That stays down to earth, rural and genuine, despite the renovation. And which has always known what really counts on holiday.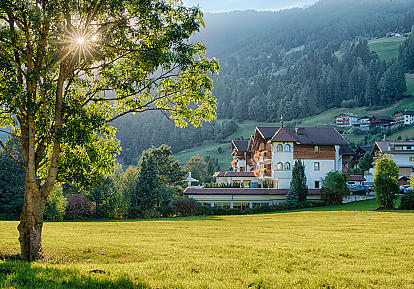 CLOSE TO NATURE
Under our feet, on our plates, in view: Here, nature is everywhere.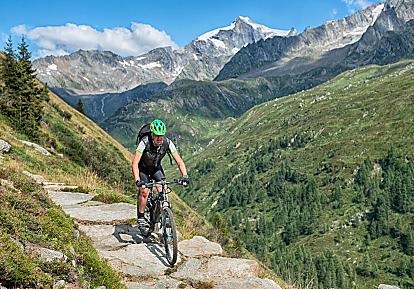 MOUNTAIN LOVE
Feel like cycling and hiking? The mountains follow you every step of the way.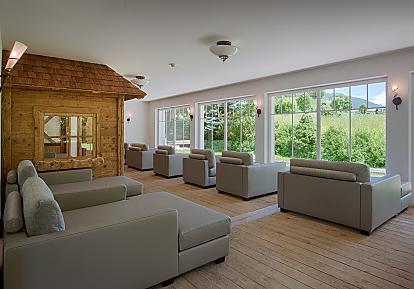 REST TIME
Water, heat, fresh air: Relax with the power of the elements.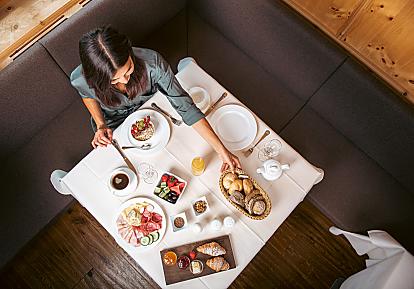 THE ART OF ENJOYMENT
Tastefully healthy: the cuisine at our hotel in the Ahrntal valley.
A HOUSE
WITH A BIG HEART.
SIMPLY BEAUTIFUL HERE!
REAL POWER PACKETS
Offers for your time out in the great outdoors.